Airdates and times for Christmas, New Year and beyond can be found on our Set Spy page here.
Arctic Convoys
From Russia to the freezing Arctic Ocean, Jeremy Clarkson tells the dramatic story of the Arctic Convoys of the Second World War.
Together with moving first hand testimony from the men who served on these convoys, Clarkson reveals the incredible hazards faced by members of the Merchant and Royal Navy who delivered vital war supplies via the Arctic to the Soviet Union.
A Tribute To Mel Smith
Mel Smith, who died early this year aged 60, was one of this country's most celebrated and recognisable comedy stars. But Mel was not simply a gifted comic actor; he was a theatre and film director, a successful businessman, a racing enthusiast and the showbiz bon viveur of his generation.
In this documentary his friends, colleagues and admirers, including Griff Rhys Jones, John Lloyd, Richard Curtis and many others, talk about Mel's unique talents both in front of and behind the camera.
Carols From King's
Carols From King's returns on Christmas Eve. A solo chorister stands in the candlelit, fan-vaulted splendour of the Chapel of King's College, Cambridge and sings Once In Royal David's City – and for many people, Christmas truly begins.
The world-famous Choir of King's College Chapel, directed by Stephen Cleobury, sing carols including In Dulci Jubilo, The Sussex Carol, A Hymn To The Virgin (Britten), O Little Town Of Bethlehem, Angels From The Realms Of Glory, God Rest Ye Merry Gentlemen, Away In A Manger, O Magnum Mysterium (Lauridsen) and O Come All Ye Faithful.
Charlie Brooker's 2013 Wipe
Charlie Brooker's 2013 Wipe is a high-octane glance back at the year in which almost nothing happened, apart from meteors, edible horses, cyclists on steroids, insurgents in Mali, fake space monkeys, Splash, Oscar Pistorius, the Pope resigning, a new Pope, Christopher Dormer, The One Show, Chris Huhne, Gogglebox, Bedtime Live, Thatcher's death, a Beiber backlash, Miley Cyrus, Twerking, Dogging Tales, the Castro kidnappings. Snooping, Snowden, a Royal baby, Your Face Sounds Familiar, Egypt, Godfrey Bloom, the Damian McBride diaries, Diana… the film, GTA5, Sex Box, hurricanes, storms, Russell Brand on Newsnight and an American Government shutdown.
Christmas Food & Drink with Mary Berry & Glynn Purnell
Culinary legend Michel Roux Jnr and award-winning drinks expert Kate Goodman are joined by the doyenne of British baking, Mary Berry, and Michelin starred chef Glynn Purnell, to create the perfect Yuletide feast: the ultimate roast goose with festive stuffing, easy speedy canapés, a spectacular sausage roll and a sensational quick chocolate torte – all accompanied by a foolproof guide to the best Christmas drinks.
Hebburn
Ben and Susan arrive for Christmas Eve in Hebburn and bring Susan's mum Millie, who locks horns in a fight to granny death with Dot.
Jack and Sarah fly in from Switzerland with tales of the whitest snow and the greatest university, but soon reveal that their life isn't quite so chocolate box. Ben's car is stolen and Ramsey is enlisted as the closest thing Hebburn has to a private detective, but it means they're all stuck in the family home for Christmas.
Eventually Pauline and Susan forge an unlikely bond over the festivities, as do Dot and Millie, mainly because everyone else hates them.
James May's Toy Stories
In tonight's high octane Toy Stories Special, James puts an iconic toy to the most ambitious test ever attempted. The challenge: to build a motorbike and side car entirely out of Meccano to take on the Isle of Man's legendary TT circuit.
But designing a machine capable of carrying James and his passenger, wine expert Oz Clarke, around the daunting 37 mile course is not a task for the faint-hearted.
It's the ultimate test of man and machine. The challenge pushes this 100-year-old toy and its riders to the absolute limits. Breakdowns, crashes and unforgiving terrain vie with design genius, good humour and sheer grit to produce a nail-biting film which brings Meccano roaring back into the 21st century to inspire the inner child within us all.
Jane Eyre
BBC Two premieres Cary Fukunaga's classic romantic drama Jane Eyre for the Christmas period. Jane Eyre is the classic love story written by Charlotte Brontë, which has proven to be one of the world's most popular books for over 160 years.
After being orphaned at the age of 10 and living a misplaced life, a teenage Jane (Mia Wasikowska) arrives to work as governess at the grand Thornfield Hall, where a brooding and private Edward Rochester (Michael Fassbender) is master. The housekeeper (Judi Dench) takes a liking to Jane and shares more than she should with her. Jane finds that there are strange things happening with Mr Rochester and decides to flee the house before she gets caught. After taking refuge with a clergyman, he convinces her that the only way to get over her past is to confront it.
Directed by Cary Fukunaga, Jane Eyre also stars Mia Wasikowska, Jamie Bell and Sally Hawkins.
Mock The Week – Christmas Special
The Mock The Week team are back with their traditional half-hour of seasonal silliness.
As well as all the usual hilarious Christmas chat, covering everything from exploding chutney to inappropriate moose behaviour, we're promised festive films, revealing out-takes and a wrapping masterclass from Dara O'Briain.
Guests include Josh Widdicombe, Milton Jones, Ed Byrne, Stewart Francis and Katherine Ryan.
Never Mind The Buzzcocks – Christmas Special
Comedian Johnny Vegas hosts this Christmas Special of Never Mind The Buzzcocks. Joining team captain's Phill Jupitus and Noel Fielding on the panel are ex-Westlife singer Brian McFadden, actress Jessica Hynes, DJ Locksmith from Rudimental and comedian Sara Pascoe.
Pilgrimage With Simon Reeve
In this new series, Simon Reeve meets inspirational modern travellers, experiences extraordinary sights and learns about the forgotten aspects of pilgrimage, including the vice, thrills and dangers that awaited travellers.
Simon explores the faith, the hopes, desires, and even the food that helped to keep medieval Britons and more recent travellers on the road.
QI
Stephen Fry gets the Christmas Spirit. With Jo Brand, Brendan O'Carroll, Phill Jupitus and Alan Davies.
Rab C Nesbitt – Christmas Special
Facing hard times that are harder than ever, Rab turns to a life of crime to help make ends meet. Inspired by Robin Hood, Rab restyles himself as a new breed of heroic outlaw and hides out in a local park. Not so much Robin Hood as Rab in Hoodie. He and his band of Merrie Men will rage guerrilla warfare against the state – robbing the rich to give to the scum. When a local news crew take up the story, Rab's long-suffering wife Mary-Doll (or "Maid Mary-on") speaks up in support of "Rab in Hoodie" and so the legend grows…
The 12 Drinks Of Christmas
The 12 Drinks Of Christmas on brings together Alexander Armstrong and Giles Coren, who, like most of us, enjoy time with their families and drinking at Christmas. However, in their case that means each other since they're brothers-in-law. They spend much of the festive season indoors eating and drinking. As Giles has it, Jesus's first miracle was turning water into wine, so surely he'd want us to get tipsy on his birthday.
Every year Britons spend over £10 billion on alcohol at Christmas. And every year exactly what's drunk in the Armstrong-Coren family is the subject of some debate. Alexander is usually hosting and he likes to push the boat out, spoiling his friends and family with the finest booze he can get his hands on. Giles doesn't really see the point of splashing out on wine since everyone's already a bit squiffy by the time they sit down for lunch. As far as he's concerned, a bottle or four of something cheaper would do just as well.
This year Giles and Alexander intend to settle this controversy once and for all.
The Choir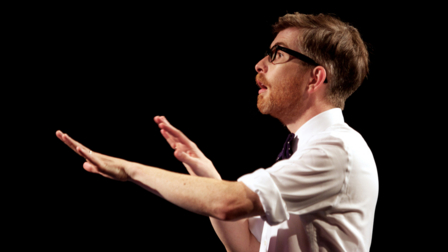 In the grand-final of this year's The Choir: Sing While You Work, the nation's favourite choirmaster, Gareth Malone, takes the three remaining workplace choirs back to the roots of choral singing.
Gareth has spent six months working with five of the country's biggest organisations – creating novice choirs at P&O Ferries, Birmingham City Council, Sainsbury's, Cheshire Fire and Rescue Service and Citi, the global bank. Two choirs have already been knocked out of the contest.
When Gareth returns to each of the three jubilant final choirs after the spirited gospel semi-final, he sets them their greatest musical challenge so far. They are to perform a world premiere of the latest work of the nation's "favourite living composer". The piece is so new even the composer hasn't heard it sung by a choir – he will hear it at the final for the first time. The composer is none other than Paul Mealor, one of the three world class musicians, who make up the judging triumvirate. Paul has teamed up with the hit lyricist Brendan Graham of "You Raise Me Up" fame, to demand the three choirs raise their game.
Can each choir agree on their strengths, their style and their stars before the jingle bells ring, the Christmas trees twinkle and they stand before the judges in the transept of Ely Cathedral, where the most beautiful choral singing has resonated for a thousand years?
The Great British Bake Off – Christmas Special
Get ready for Christmas with Mary and Paul as they plan their Christmas in this special one-off festive masterclass.
They will share their favourite recipes for Christmas classics such as Stollen, Mincemeat Streusel and a Gingerbread House that can be made with all the family, and some less well known bakes – Scottish Black Bun, Tunis Cake and Paul's Hand-raised Boxing Day Pie – the perfect way to use up all the trimmings from the day before.
Mary and Paul will show you what will last and what can be made in advance, to keep the festive baking season as stress free as possible.
The Great British Sewing Bee – Christmas Special
The Great British Sewing Bee returns for a Christmas reunion with judges, Savile Row's Patrick Grant and sewing teacher, May Martin, and this year's semi-finalists; Stuart, Sandra, Lauren and 82-year-old winner Ann.
Like traditional sewing bees of the past, they pool their experience and talents to show you how to make everything from Christmas table linen, to unique gifts and exquisite tree decorations. Ann demonstrates how to makes a beautiful teddy bear, Stuart produces a tweed satchel, Sandra puts together a gardening belt and Lauren constructs a fabric doll's house.
We also learn what the sewers have been up to since taking part in the Sewing Bee and they and the judges share stories of their own family Christmas traditions.
The Sarah Millican Television Programme
Sarah Millican combines hilarious stand-up, inspired by what she has seen on screen, and her unique interviews with the stars she loves.
To celebrate the festive season, Sarah unwraps her BBC Christmas present to reveal her all-time favourite television star, Phillip Schofield, and invites Call The Midwife's Judy Parfitt and Helen George to her cosy Christmas set.
Phillip, asked who his favourite is, Holly or Fern, says: "That's a very tricky one. I had such a brilliant time with Fern, it was marvellous, we clicked and I thought no one could ever replace her – and then along came Holly who is just such a delight to work with and I love going into work every morning to see her."
Talking about Dancing On Ice and whether he has a favourite moment, he says: "We had Pamela Anderson on and she was a lovely lady but a dreadful skater. She provided me with one of the most extraordinary moments. She did a huge lift, finished the routine and turned around and skated towards me and 'they' were out," feigning shock, he adds, "It looked like the airbag had gone off!"
Declaring it her best Christmas ever, Sarah puts Phillip back in the Broom Cupboard.
Judy Parfitt and Helen George join Sarah to chat about the TV hit Call The Midwife. Asked what they think would have been the best thing about living in the 1950s, Helen says: "I like the fact that you could eat white bread and not feel bad."
The Thirteenth Tale
Biographer Margaret Lea (Olivia Colman) is summoned to the home of formidable best-selling novelist Vida Winter (Vanessa Redgrave) who has handpicked Margaret to write her biography.
Margaret's approach to a remote house through the bleak moors sets the tone for a tense first meeting with the ailing Vida who demands to know "What exactly makes you hesitate?" when Margaret appears reticent to take on the job of recounting Vida's life story.
Margaret becomes powerless to refuse when a fascination with Vida's untold story takes hold and the powerful theme of twins hits a nerve. The two women go on an extraordinary journey together back through the decades and Vida confides, for the first time, the secrets of a dark and unsettling childhood at Angelfield house, her ancestral home.
Margaret soon becomes absorbed in Vida's compelling story, but each step takes her closer to the trauma of her own childhood, which she has spent her life running from. The tragedy she suffered as a young girl refuses to be ignored any longer and Margaret must face her ghosts.
Meanwhile, Vida's disclosure of disturbing events that took place decades ago at Angelfield continues to both transfix and trouble Margaret, who wonders if she has unwittingly been privy to a dark confession. Time is short as Vida's health deteriorates and Margaret, desperate to hear the end of the story, urgently hunts for answers, so that she can at long last tell The Thirteenth Tale.
The Tractate Middoth
Mark Gatiss restores the tradition of a BBC 'Ghost Story for Christmas' and brings to life one of MR James's most atmospheric tales in brand-new drama The Tractate Middoth, starring Sacha Dhawan, John Castle, Louise Jameson and Una Stubbs.
In a quiet academic library, John Eldred (Castle) seeks the help of young Mr Garrett (Dhawan) in his search for a seemingly obscure Hebrew text. But there is something unusual about this book and something not entirely scholarly about Eldred's intentions.
A Very British Ghost Story: The Supernatural Tales Of MR James
In one-off documentary, A Very British Ghost Story: The Supernatural Tales Of MR James, Mark Gatiss steps into the mind of MR James, the enigmatic English master of the supernatural story.
Top Of The Pops 2 Christmas
Mark Radcliffe returns with another smorgasbord of festive footage favourites and Merry Christmas archive straight out of the BBC vaults, including perennial classics from the likes of Slade, Wizzard, Wham, Paul McCartney and John and Yoko. Plus more familiar festive hits and some new festive film treats.
Tudor Monastery Farm – Christmas Special
The Tudor Monastery Farm Christmas Special will see Ruth Goodman, Peter Ginn and Tom Pinfold explore the festive season, as it would have been celebrated under the reign of King Henry VII.
Today we think of Christmas as a relatively modern, post-Victorian celebration, but the Tudors took it very seriously indeed. For a start, they celebrated for the whole Twelve Days of Christmas, with many manorial rules stipulating that "villeins are to do no work" on the Lord's land for the 12 days.
Ruth, Peter and Tom will concentrate on three of the big Christmas feast days, Christmas Day, New Year's Day and Twelfth Night. They will make Tudor decorations, engage in festive revels and prepare Christmas feasting delights such as Boar's Head, Shred Pies (the fore-runners of Mince Pies, made with meat) and Christmas Pudding.