Jimmy McGovern's award-winning series returns to BBC One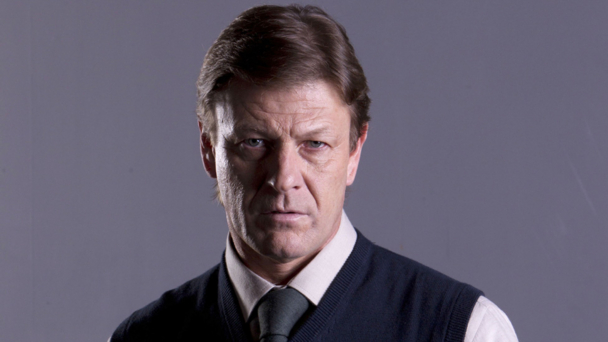 Sean Bean
Jimmy Mcgovern's accused returns this Tuesday 14 August at 9pm on BBC One, with the first episode focusing on Sean Bean's character. Read on to see what the man himself had to say about the role…
International star, Sean Bean, takes on a character like no other for his starring role as Simon, a college English teacher who specialises in poetry, whose secret alter ego, Tracie is gay, lonely, and looking for love.
As fate would have it Tracie falls head over heels in love in unexpected circumstances – following a scuffle with some blokes out on a stag night. Before long Tracie is entangled in a triangular love affair that leads to a terrible crime of passion and the dock.
So why has Sean made this massive departure from his brilliant action heroes? Roles such as Alec Trevelyan, James Bond's nemesis in Golden Eye, Boromir in The Lord Of The Rings; and the iconic Richard Sharpe are embedded as rock solid favourites. And, earlier this year when Sean's Eddard Stark was beheaded in Game Of Thrones, a major twitter and online outcry came from fans. Boycotts of the next series were threatened.
Sean's answer is disarmingly honest. And he chuckles as he says: "I had a call from my agent saying, 'Do you fancy playing a transvestite?' I said, 'Not really, why?'
"But as soon as she said it was a Jimmy McGovern project, who I've wanted to work with for a while, I was interested.
"The script was brilliant, and very moving. It's a really touching story about a complicated man. He has a relationship with another man, which develops into deep love, and then spirals out of control into something quite dark and disturbing.
"It's a grown up story about identity and about being true to who you are."
Sean is full of praise for director, Ashley Pearce, for his 'real vision' about how to shoot this unconventional take on a classic love story, by Shaun Duggan and Jimmy McGovern.
"It's not about sex; it's about falling in love. In Tracie's case it's with the wrong person, which is something everyone can relate to whatever their preferences are."
"All credit has to go to producer, Sita Williams, and her team in Manchester," says Sean for casting against type.
"The casting is so unlikely it makes you sit up and take notice," says Sean referring to his co-star Stephen Graham, who has been acclaimed as Al Capone in Boardwalk Empire, a performance described by Scorsese as an explosive, psychotic force.
At over six feet tall, Sean, who is known for his instinctive ability to get under the skin of his characters, freely admits that finding his way with Tracie was "seriously challenging."
"There I am, a big bloke, it's a week before filming and I'm practising walking in high heels round my house. It felt like I was on stilts. I thought this hurts. I'll never stop hobbling. I need to be able to get my balance and posture right.
"My sympathies go out to women now. I understand what they go through!
"Mind you, I can say I've really got the hang of heels now, I don't think they're that bad. I can dance in them too. In fact there's a pile behind my kitchen door," he jokes.
But for this athletic actor the real jolt to his system came when work started properly and filming began.
"I was straight in at the deep end. Day one was a Tracie day. There's me tottering into a small house in Manchester in stilettos, a mini skirt, bright blue eye make-up, false eye lashes, a blonde wig, and the crew all standing around ready to start work. It was reality check time, big time.
"I thought there's no middle ground here; I'd better jump straight in, throw caution to the wind, and really go for it. Tracie's is no wall flower. There's nothing in-between about this situation, dive in mate.
"It really helped that the crew were welcoming people, terrific fun to be around and everyone bonded.
"Once that first public day was out of the way, getting the job done it was really a pleasure and totally enjoyable," avers Sean.
"The experience of being Tracie was great fun and really liberating. I've not had an adrenalin rush like it for ages."
So was this dual person like playing two separate parts? "Very much so," says Sean adding that Simon was easy to play.
"Compared to Tracie Simon's a boy scout. Simon's a pretty straight forward guy, quiet, reserved and into his books. He's a private person but he has a secret. People who know Simon don't know about Tracie."
So how does Simon turn into Tracie?
"It's a transformation process," says Sean, "Even before filming began properly I underwent waxes, pedicures and facials from Lesley Brennan.
"Lesley's a very talented make-up lady, who had her work cut out," he says. Lesley has repaid the compliment saying, "Sean has the patience of a saint."
Sean continues: "There's an opening scene when you literally see Simon's alter ego emerging as Tracie as the rituals of hair and make-up are gone through before a big night out. I found it a really interesting experience."
"The audience will see this process the other way around. It's a scene filled with real pathos. Tracie is upset after a disastrous night out. She feels vulnerable and deflated. Sitting in front of a mirror Tracie literally wipes herself away, and Simon emerges underneath."
Another scene makes Sean laughs as he recalls it.
"Tracie is dancing the night away in a club with a group of about 15 very individualistic transvestites.
"It was a real laugh twirling your handbag around," says an actor more used to using guns and swords as props.
"Again I really let my inhibitions go to try and show Tracie's real thirst for life."
Working with Stephen Graham was another boon of the job says Sean.
"I've always thought he's great actor – one of our best.
"We had some pretty intense scenes together; in common with me Stephen's never done a job like this one.
"But we found a great chemistry between us which I hope comes over on screen.
"It's kind of disconcerting seeing these unlikely blokes falling for each other. But we gave it our best shot, and played it for real – it's very sincere. Tony is totally besotted by Tracie.  I could see it in his eyes! I can't imagine anyone else being Tony."
And, lastly in spite of all the challenges of a job like this how was it contending with the rain in Manchester? Not a problem says Sean, whereas shooting in the Peak District in January was another matter.
"Stephen's Tony and Tracie are engaged in a serious altercation on the hillside. We were running, shouting and I was slipping about like mad in stilettos and full drag.
"The weather was freezing, it was sleeting and the wind was ferocious. We got soaked through. Stephen chose to carry on despite having tonsillitis. In the end I had to chuck my wig off because it was getting in the way. But I think it'll make really atmospheric and frightening telly.
Summing up, Sean says: "This role has been a great opportunity. It's one of the most challenging parts I've ever done; it's so far from my perceived image. I can't think of anything that compares. I can't top it."
BBC Press